InfosecTrain Announces Free 30 Days (60hrs) Job Competency Program (JCP) To Help People Secure IT Security Employment
Leading provider of advanced IT security training, InfosecTrain, is offering free training and fundamental lessons for people to start a career as IT security expert and get the opportunity to secure high paying jobs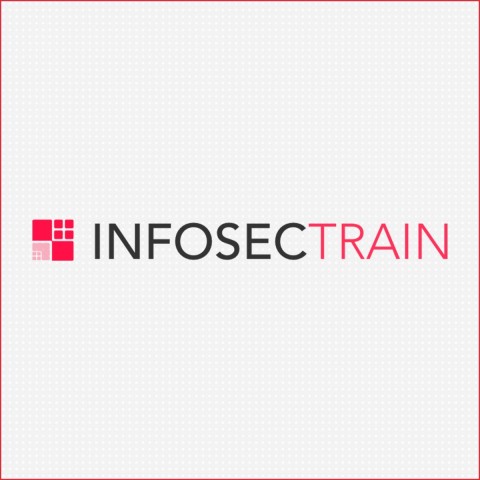 India – InfosecTrain, a leading information security training company, announces they're hosting a live workshop entitled "Job Competency Program (JCP)." The Free 30 days (60hrs) program will provide knowledge on the four core subjects in the IT security profession.
The program will discuss fundamental subjects like hardware and software, networks, security, Linux, and cloud computing, which is the foundation needed to start a career in the industry. Seasoned IT educators with years of experience will teach each subject, and it's an opportunity to start a career in IT and information security, leading to securing a job.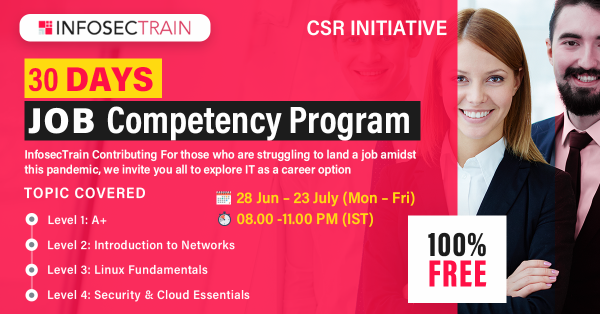 "In March 2020, Coronavirus was declared a world pandemic, and it took a high toll on the global market. For some of us, working from home was good, whereas, for others, it was a curse, as many lost their jobs and a year later, many still can't get a new job," said DeeptiKalra, CEO of InfosecTrain. "We, at InfosecTrain, have decided to host a 30-day Free live workshop, where we will teach the fundamentals of the crucial areas required to become an IT security professional. These sessions will increase the chance of landing a job and will be useful throughout your career."
IT security jobs like network security engineer and cybersecurity analyst are in high demand. The issue is that many graduates can get the job because they don't have the proper training. The Job Competency Program will open people's eyes to see these opportunities and decide to start a career as an IT security specialist.
Every lesson taught in the program has been certified by InfosecTrain's IT training partners like EC-Council, Microsoft, CompTIA, PECB, and ISACA. So, anyone who takes part in it and excels has already taken the first steps to obtain international certifications like CISSP, CCSP, CEH, CCISO, and CompTIA Security+. These certifications are required by organizations that need the services of IT security experts, and such jobs are among the highest paying in the world.
Reserve Your Seat Now – https://www.infosectrain.com/events/job-competency-program/
To know more about training programs offers by Infosec Train:
Please Call back at IND: 1800-843-7890 (Toll Free) / US: +1 657-722-11127 / UK: +44 7451 208413 or visit https://www.infosectrain.com/.
About InfosecTrain
InfosecTrain provides advanced IT security training taught by seasoned, certified, and experienced instructors. Students receive tailor-made training with flexible schedules and access to recorded sessions. They work with well-known global training partners like Microsft, ISACA, and CompTIA, to deliver excellent education that leads to successful careers and high-paying job opportunities.
Media Contact
Company Name: InfosecTrain
Contact Person: Media Relations
Email: Send Email
Phone: 1800-843-7890
Country: India
Website: https://www.infosectrain.com/