Glunz & Jensen A/S appoints Kaspar Graphic Solutions as its Master Distributor in North America
The appointment is for Sales, Distribution, and Service of Flexographic solutions.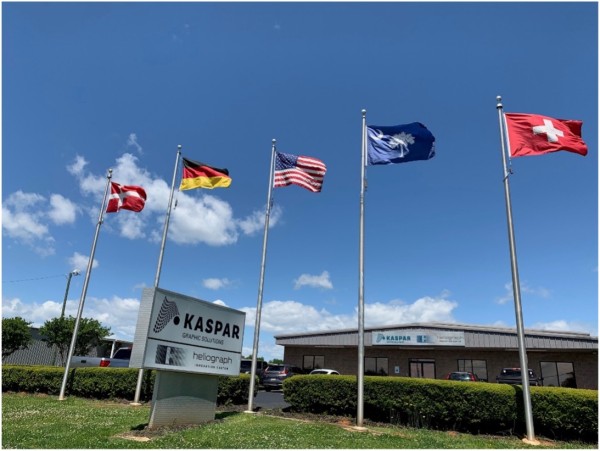 Glunz & Jensen A/S ("G&J") (Nasdaq Nordic: GJ), a global solution provider for the Prepress industry, today announced it has entered into a Sales, Distribution and Service Agreement with Kaspar Graphic Solutions ("KGS"), an Inman, South Carolina, US industrial services company representing Heliograph Holding in the United States. The Heliograph group is a family-owned network of dedicated manufacturers and solution providers whose combined expertise in printing form manufacture covers all relevant printing methods.
The agreement details KGS's plans to market, resell, install, and service the comprehensive suite of G&J's Prepress offerings for the solvent flexographic industry across the North American territory, where KGS assumes the position of G&Js Master Distributor for the territory. The range of products offering to be presented by KGS includes exposure systems, processors, light finishers and dryers as well as the suite of full automatic Inline systems for flexographic plate production, handling and workflow management.
Having been servicing the Prepress industry since 1973 and now celebrating its 50th anniversary, G&J's comprehensive solvent Flexo value offerings are world-class, internationally recognized across the entire printing industry in most parts of the world and dominates the technology in use in this high-tech field of advanced and diverse printing for labels, folding carton and packing print applications. G&J is a house brand also respected for its superior Aftermarket focus as well as service to the world's premier MNCs in the industry.
Nigel Walsh, G&J's Sales Director, Flexo said, "We are thrilled to be partnering with Kaspar. Their impressive industry knowledge and reach, technology focus and intimate network with flexographic operations provide a huge advantage to G&J in bringing us closer to the North American print industry. We have long been looking for a strong partner that can efficiently represent the value we wish to offer to any printer. We have found this in KGS."
Brian Cummins, Technical Director, KGS, added: "We are excited to have G&J as an industry partner. KGS is committed to always adding to the value we aim to bring to the Flexo industry in North America. We look forward to bringing G&Js respected technology to our customers."
To learn about Glunz & Jensen A/S visit: https://www.glunz-jensen.com
Media Contact
Company Name: Glunz & Jensen A/S
Contact Person: Per Arild
Email: Send Email
City: Ringsted
Country: Denmark
Website: www.glunz-jensen.com