CopperJoint Launches New Ulnar Nerve Brace On Amazon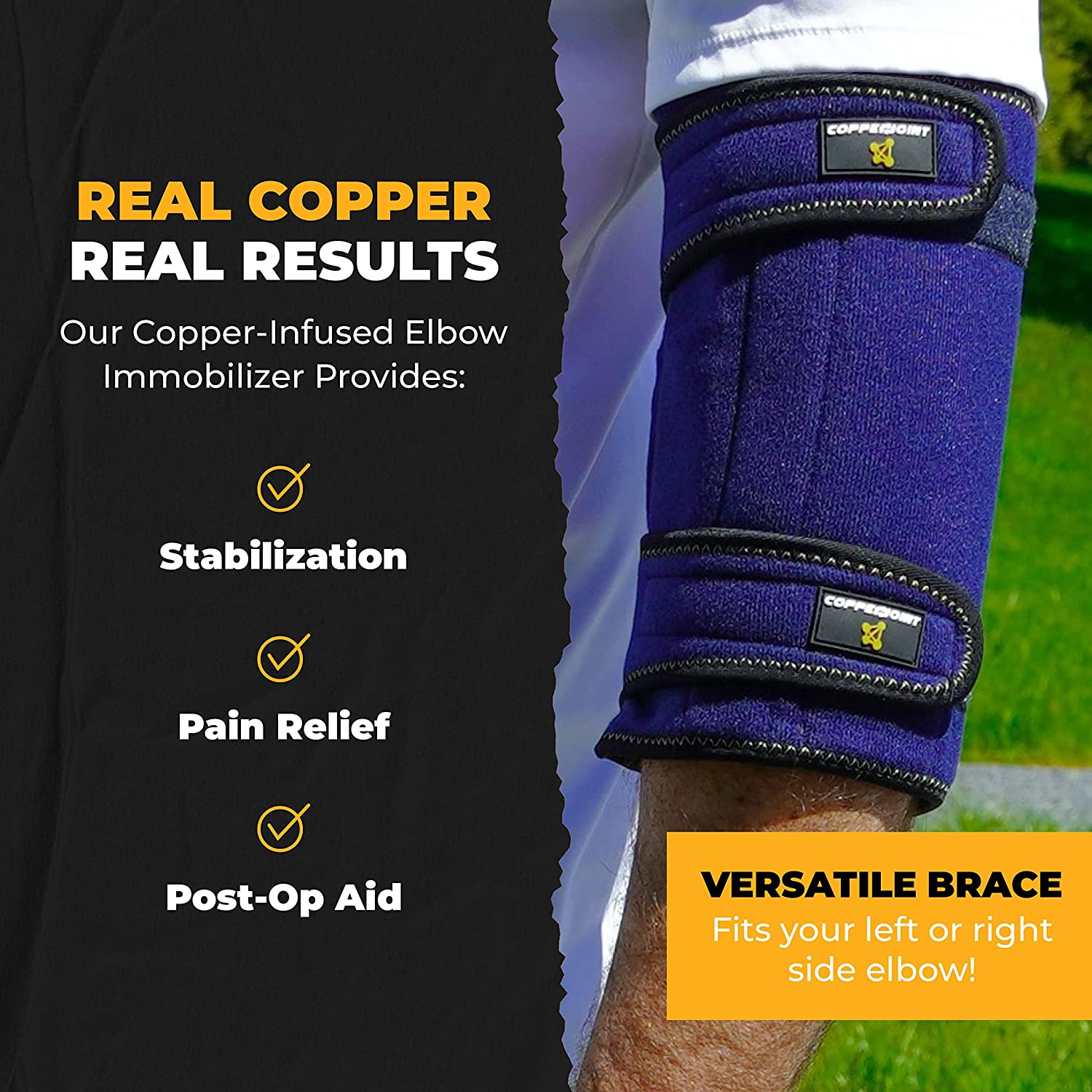 CopperJoint, a popular copper infused support product manufacturer just launched a new ulnar nerve brace on Amazon. Their product has been generating a massive response and they are pleased with the results.
CopperJoint is one of the popular companies that believes very strongly in offering alternate and holistic healing methods. They have been promoting the use of copper therapy and have been using the finest genuine quality of copper ions. They use these ions to make different types of copper infused supports.
The company recently released the new ulnar nerve brace. This is an excellent brace that comes with a great ergonomic design which makes it suited for all round use. It is a great elbow immobiliser and stabilizer that helps in keeping the elbow in the upright position. This also ensures that the users will be able to heal from the muscle pain in an efficient manner.
Stefano Starkel, the founder of the company was quoted as saying, "When we launched our product on Amazon, we were a little skeptical regarding what to expect out of it. However, the amount of love we got and the phenomenal response gave us just the boost and impetus that we needed."
The company is riding high on the success it has managed to get. This brace is so designed that it can be worn even during night time. Rather, using this brace helps in better sleep.
From golfer's elbow to tennis elbow and even other arm related surgeries, this support will come in handy and therefore help the user in getting the right relief from pain.
The company makes it a point to price these products in an affordable manner. This is important because it ensures that more and more people will be able to afford it. The company wants to expand their customer base and make more people aware of the need to choose holistic healing methods.
Those who would like to know more about the different details of this product and the umpteen features it has should make it a point to visit https://www.copperjoint.com
About CopperJoint
CopperJoint is one of the popular companies that believes very strongly in the concept of alternate and holistic healing methods. They have launched several copper infused supports and that too in an affordable range.
Media Contact
Company Name: CopperJoint, LLC
Contact Person: Stefano Starkel, Founder
Email: Send Email
Phone: 302-604-6421
Address:30 N Gould St Suite 4397
City: Sheridan
State: WY 82801
Country: United States
Website: www.copperjoint.com