GLINKOO, the Free LiveChat Messenger App is dropping soon for Smartphones
How one startup is shaking things up by launching GLINKOO free live chat messenger app for the phone.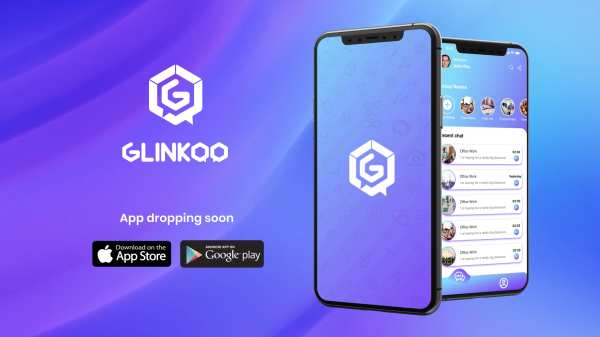 GLINKOO is a new group chat application. The users are free to form as many groups as they want and invite whomever they want to. People in clubs, sports teams, small groups, gaming clams, work groups, pub quiz teams, or private 1-to-1 chats can use this app. GLINKOO announced the launch of its free live chat messenger app for smartphones, which will be available on both the AppStore and PlayStore.
Both for business or personal texting, GLINKOO is a reliable and cost-free option. With its live chat messenger, the user may invite people from all around the world to discuss all aspects of life. Most significantly, one can join or create groups on this ground-breaking group messaging software to speak with classmates, co-workers, gaming friends, or teammates from their sports team. One may improve team productivity and talk about plans by having a proper teamwork discussion.
The user can participate in business communications or collaborations using this free communication app to enhance workflow and advance the firm's work. With the GLINKOO, one may speak privately or in groups with their connections worldwide, whether they are students or professionals. Like Discord, Slack, and many other professional chat apps, users can also organize their groups for free. However, some premium features require a special subscription to access them.
The features of the app include:
Professional and pleasant design
Enables group or personal chats. One can send direct messages to anyone in their contact list using GLINKOO. The user can send images, videos, and audio notes of their daily activities. One can join a channel that is end-to-end encrypted to have private conversations with their siblings or friends.
One can send voice notes, videos, and pictures to friends and family members. Users can chat for educational, social, or professional purposes by joining existing groups or starting new ones by inviting particular users. With this texting app, users may trade media assets and send group messages for no cost.
User-centric and highly interactive interface.
One can send or get SMS.
Can be used for office conversations, leading to better work collaboration.
Free text app for users globally.
Easy communication for business purposes. One will need a platform for a business chat with their co-workers to discuss the projects, whether they work for a small or large company. GLINKOO fosters teamwork and enhances performance.
For more details, visit glinkoo.com
For updates follow GLINKOO on Twitter: @weareGLINKOO, Instagram: @_weareGLINKOO and Facebook: @weareGLINKOO
About GLINKOO:
GLINKOO is behind the launch of a new group live chat messenger app. Users can create as many groups as they like and invite whomever they like. This program can be used by members of sports teams, school groups, gaming clans, workplace groups, other similar groups, or 1-to-1 live chats.
Media Contact
Company Name: GLINKOO
Contact Person: Steve ONeill
Email: Send Email
City: Maidtone
State: Kent
Country: United Kingdom
Website: glinkoo.com