Aria Released His Highly Anticipated Double Single To Bring Attention To Animal And Planet Cruelty
Mariano Schiavolini aka Aria, renowned Italian producer, and composer, has released his new double A-side which features two singles, "The Next Life" and "Lady In White" to bring social awareness.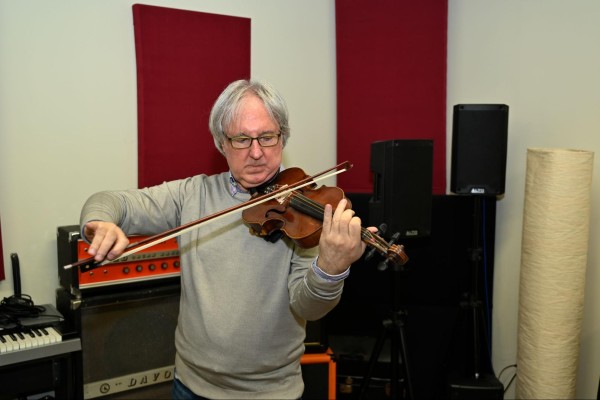 Aria's "The Next Life" is dedicated to endangered creatures and the fragile natural world. 'The Next Life' is out now, just in time for Earth Day 2022. The Next Life gives a voice to the voiceless with music written by Aria, a poignant lyric by prolific LA artist B. Warner, and contributions from a diverse group of brilliant international musicians and vocalists.
Aria has a long and diverse history across numerous musical traditions, arguably best known as a founding member of the original Italian prog-rock band Celeste, also called the "Italian King Crimson".
The musician provided a bridge between the Italian and British music worlds and was a staple at the Sanremo music festival. Aria has orchestrated projects in LA, Prague, Johannesburg, and other cities, intending to bring the world together via music.
Mariano Schiavolini, who goes by the stage name "Aria", released his double single in late April in time for Earth Day, and with the endorsement of earthday.com who supported The Next Life's powerful message. The video is available to stream on YouTube and has been made available on all leading platforms.
In the words of Aria, "Let us not forget the creatures we share this planet with, and may they live on, not despite us, but in harmony with us. If I can play one note and get you excited, then it's better than those imaginative musicians who play twenty notes."
Aria founded the website ilvolodellaquila.it in 2013. The site curates montages of the animal kingdom to Aria's music as part of a multimedia initiative integrating music and environmental protection. With over 1.5 million views, the initiative has been a significant success in using music to educate audiences about environmental issues.
Aria's musical history spans the founding of leading Italian Rock record label Dischi Noi (RCA Distribution), collaborations with the likes of Kit Woolven (David Bowie, Thin Lizzy), Nick Griffits (Pink Floyd, Roger Waters), and Daniel Boone (The Who, Kraftwerk), as well as concert production on Italia 1 TV's Rock at Midnight.
To learn more visit: https://www.ariamusicworld.com and follow Aria on Instagram: https://www.instagram.com/ariathecomposer/
Watch ARIA – The Next Life: https://www.youtube.com/watch?v=uAlSjsk0skM
Media Contact
Company Name: Assieme Edizioni
Contact Person: Homer Papadopoulos
Email: Send Email
City: Sanremo
State: Imperia
Country: Italy
Website: www.ariamusicworld.com