Digital Marketer and artist Nikhil Jasrotia aka NRG on the rise, as a Multilingual, Indo-Spanish Singer
Fast-rising multi-lingual entertainer, Nikhil Jasrotia, popularly known as NRG, releases a new single titled A Mi Bebe amidst rave reviews from listeners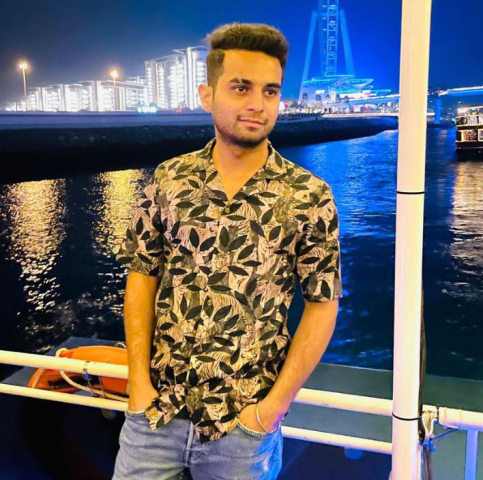 Nikhil Jasrotia, popularly known by the stage name, NRG, looks like a man on a mission as he continues to bless the ears of millions of lovers of good music and his fans across the globe with his impactful lyrics and captivating vocals. The experienced digital marketing professional and entrepreneur has been described as the "artist on the rise," leveraging his multi-lingual ability to serenade his audience as an Indo-Spanish singer.
The music world continues to evolve and grow as more talented acts emerge from different parts of the world to meet the yearnings of entertainment enthusiasts worldwide. A recent report by Statista revealed that preliminary estimates suggested that the total revenue of the global music industry hit over $53 billion in 2018, a significant increase from just under $51 billion recorded in the previous year. Experts have also predicted that the market value will consistently increase yearly, exceeding $65 billion by 2023. However, one name, NRG, looks set to raise the bar by bringing his ingenuity and versatility to bear as substantiated by the latest single A Mi Bebe.
NRG already caught the attention of big names in the entertainment industry not only as a singer but also as a digital marketing professional, helping to manage the social media presence of celebrities as well as companies in different parts of the world. The decision to venture into music was born out of the desire to use his talent as a tool for making the world a better place.
Prior to the release of A Mi Bebe, which has gone to hit over 1 million streams on Spotify, NRG dropped a couple of singles, such as Healing Flute, Representing NRG, and Llamas Curativas. His songs are inspired by his journey through life and experiences as well as happenings in his surroundings. NRG has also collaborated with several other talented acts across genres.
For more information about NRG and his works, visit Spotify.
Media Contact
Contact Person: Nikhil Jasrotia
Email: Send Email
Country: India
Website: https://open.spotify.com/artist/64OEEAgWtLk7j3W1iB639y