Custom Antibody Market Surpass US$ 833.71 Million by 2028 Says, The Insight Partners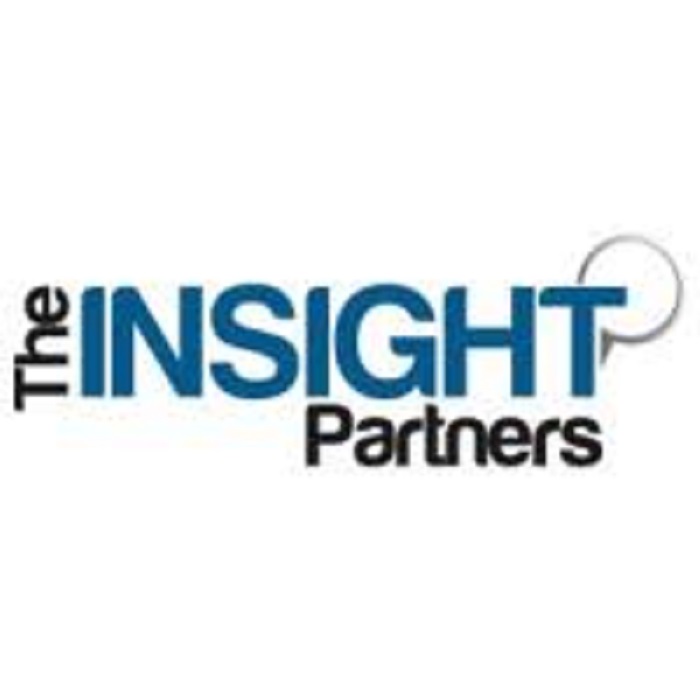 The custom antibody market was valued at US$ 833.71 million by 2028 from US$ 409.26 million in 2021; it is estimated to grow at a CAGR of 10.7% from 2021 to 2028.
According to The Insight Partners new research study on "Custom Antibody Market Forecast to 2028 – COVID-19 Impact and Global Analysis – by Service, Type, Source, Research Area and End User," The report highlights trends predominating in the market and factors driving its growth. The market growth is mainly attributed to the factors such as the growing support from governments, continuously changing disease profiles, rising public-private partnerships, and increasing funding activities that are widely enhancing the performance of biotechnology. However, the production for the monoclonal and polyclonal antibodies varies based on the animals being used to derive them. In addition, the packages of custom antibodies also determine the cost demanded different applications that various players offer to hinder the market growth.
Strategic Insights
| | |
| --- | --- |
| Report Coverage | (Details) |
| Market Size Value in | (US$ 409.26 Million in 2021) |
| Market Size Value by | (US$ 833.71 Million by 2028) |
| Growth Rate | (CAGR of 10.7% from 2021-2028) |
| Forecast Period | (2021-2028) |
| Base Year | (2021) |
| No. of Pages | (216) |
| No. Tables | (138) |
| No. of Charts & Figures | (85) |
| Segments covered | (Service , Type , Source , and Research Area , End Users , and Geography) |
| Regional scope | (North America; Europe; Asia Pacific; Latin America; MEA) |
| Country scope | (US, UK, Canada, Germany, France, Italy, Australia, Russia, China, Japan, South Korea, Saudi Arabia, Brazil, Argentina) |
| Report coverage | (Revenue forecast, company ranking, competitive landscape, growth factors, and trends) |
Get Sample PDF Copy of Custom Antibody Market at: https://www.theinsightpartners.com/sample/TIPRE00004474/
Customized antibodies can be generated in a mouse, rat, or hamster, to meet any host requirements. Companies are providing wide range of antibodies according to the researcher's requirements. There are variety of customized antibodies in the market which includes polyclonal and monoclonal antibody, recombinant monoclonal antibody, hybridoma antibody, polyclonal recombinant antibody, and others. Companies are offering complete support services for all types and steps of antibody production from peptide design, synthesis, and carrier protein conjugation to animal immunization, serum collection, or hybridoma fusion, titer analysis, and final antibody purification.
Production and Development Services Offered by Custom Antibody Providers
Various companies are aggressively offering research and development services for custom antibodies. A few of such services launched in by these companies are mentioned below.
In June 2021, GenScript announced the launch of its MonoRab, a custom rabbit monoclonal antibody (mAB) service. It is added in company's integrated premium antibody service portfolio. MonoRab is the company's proprietary technology that utilizes the combination of hybridoma technologies and early-stage monoclonal antibody sequencing. Both technologies delivers custom rabbit mAbs that are more specific and possess higher affinity as well as diversified abilities required for a broad range of applications.
In March 2021, Giotto Biotech launched specialized polyclonal and monoclonal antibody production services. The company facilitates the production of more than 500 monoclonal antibody types that can be used for diagnostic and therapeutic applications. It offers a large choice of species as the sources of polyclonal antibodies.
In November 2020, AMSBIO announced development services for rabbit and mouse recombinant monoclonal antibodies. The development of recombinant monoclonal antibodies is based on the DimAb development platform, which is different from conventional hybridoma fusion technologies. It has ability to isolate IgG genes from B cells of immunized animals. These antibodies assist in the development and commercialization of drugs in the market. In October 2019, the FDA approved first rabbit monoclonal antibody-derived drug—Beovu. Beovu is intended to treat wet age-related macular degeneration (AMD).
In March 2020, Absolute Antibody Ltd announced the launch of high-throughput recombinant antibody production service for its FleXpress. The company offers its customers with services for facilitating the rapid expression of many antibodies, up to a volume of 80 ml scale, as well as for propelling the production capacity to meet rising demands for recombinant antibody technology.
COVID-19 first began in Wuhan (China) during December 2019 and since then it has spread at a fast pace across the globe. The US, India, Brazil, Russia, France, the UK, Turkey, Italy, and Spain are some of the worst affected countries in terms confirmed cases and reported deaths. The COVID-19 has been affecting economies and industries in various countries due to lockdowns, travel bans, and business shutdowns.
Download the Latest COVID-19 Analysis on Custom Antibody Market Growth Research Report at: https://www.theinsightpartners.com/covid-analysis-sample/TIPRE00004474
The custom antibody market is segmented into antibody production, antibody development, antibody production and purification, antibody fragmentation, and labelling based on service. In 2020, antibody development held the largest share of the market and is anticipated to grow at the fastest rate during the forecast period. Antibody development is among the essential and critical processes in biotechnology-related systems. Antibodies are used for various analytical and clinical testing. The antibodies are specific to certain types of antigens, which helps in determining desired analytical results.
Custom Antibody Market: Competitive Landscape and Key Developments
Thermo Fisher Scientific Inc; Bio-Rad Laboratories Inc; Merck KGaA; ABCAM; GenScript; Rockland Immunochemicals, Inc; ProMab; BioLegend, Inc; Agilent Technologies, Inc; Cell Signaling Technology, Inc; are among the leading companies operating in the custom antibody market.
Order a Copy of Custom Antibody Market Shares, Strategies and Forecasts 2021-2028 Research Report at: https://www.theinsightpartners.com/buy/TIPRE00004474/
Browse Related Reports and get Sample copy
Antibody Drug Conjugates Market Forecast to 2028 – COVID-19 Impact and Global Analysis By Technology (Cleavable Linker, Non-cleavable Linker); Application (Blood Cancer, Brain Cancer, Breast Cancer, Ovarian Cancer, Lung Cancer) and Geography https://www.theinsightpartners.com/sample/TIPRE00003494/
About Us:
The Insight Partners is a one stop industry research provider of actionable intelligence. We help our clients in getting solutions to their research requirements through our syndicated and consulting research services. We specialize in industries such as Semiconductor and Electronics, Aerospace and Defense, Automotive and Transportation, Biotechnology, Healthcare IT, Manufacturing and Construction, Medical Device, Technology, Media and Telecommunications, Chemicals and Materials.
More Research: https://daulatguru.com/author/theinsightpartners/
Media Contact
Company Name: The Insight Partners
Contact Person: Sameer Joshi
Email: Send Email
Phone: +1-646-491-9876
City: Pune
State: Maharashtra
Country: India
Website: https://www.theinsightpartners.com/pr/custom-antibody-market