Westwood Luxury High-Rise Condo Offered For Bitcoin
Coldwell Banker Exclusive, the listing office for this condominium and a premier real estate brokerage firm in the Los Angeles area, is providing creative real estate solutions for crypto clients.

Serving a fast-growing number of high-net-worth crypto clients in the Los Angeles area, Coldwell Banker Exclusive is staying true to their goal of delivering creative real estate solutions. With both real estate and crypto reaching all-time highs, the acquisition of real estate for crypto would seem like a natural progression for both markets.
The property for sale "Wilshire Comstock", is located on 875 Comstock Avenue, a high-rise condo in Westwood, just a half-mile from Beverly Hills. It features two bedrooms, two and a half bathrooms, and over eighteen hundred square feet of living space. The condo is full service with 24/7 valet parking and amenities including a pool, spa, sauna, fitness center, and recreation room. This condominium is on the quiet side of the complex, facing the hills of Westwood with views of the ultra-exclusive Los Angeles Country Club Golf Course. This listing is offered for sale by Anthony Nguyen and Gayane Yaffa of Coldwell Banker Exclusive.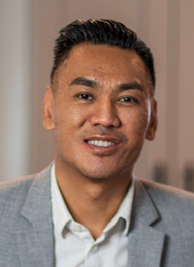 Anthony Nguyen states, "There are several clients that have reached out to me regarding buying and selling homes for Bitcoin or Ethereum. I have clients that have made seven and eight-figure gains on their crypto assets. At some point, they would want to spend some of that crypto on tangible assets."
As the number of "Crypto Realtors" continues to increase to accommodate the diverse needs of their clients, Coldwell Banker Exclusive is paving the way in educating new real estate agents on crypto-based transactions. Erwin Pineda, CEO of Coldwell Banker Exclusive, continues to advocate for crypto stating, "There are several regulatory barriers on buying homes for crypto, but I believe that these barriers will diminish as the adoption for crypto continues. It's just a matter of educating the system."
For more information about this property, or real estate for crypto sale and other listings by Coldwell Banker Exclusive, visit – www.coldwellbankerexclusive.com and Instagram.
Media Contact
Company Name: Coldwell Banker Exclusive
Contact Person: Anthony Nguyen
Email: Send Email
City: Los Angeles
State: California
Country: United States
Website: www.coldwellbankerexclusive.com