Shenzhen STOGA Technology Co., Ltd. Introduces The STOGA Panda Series Controller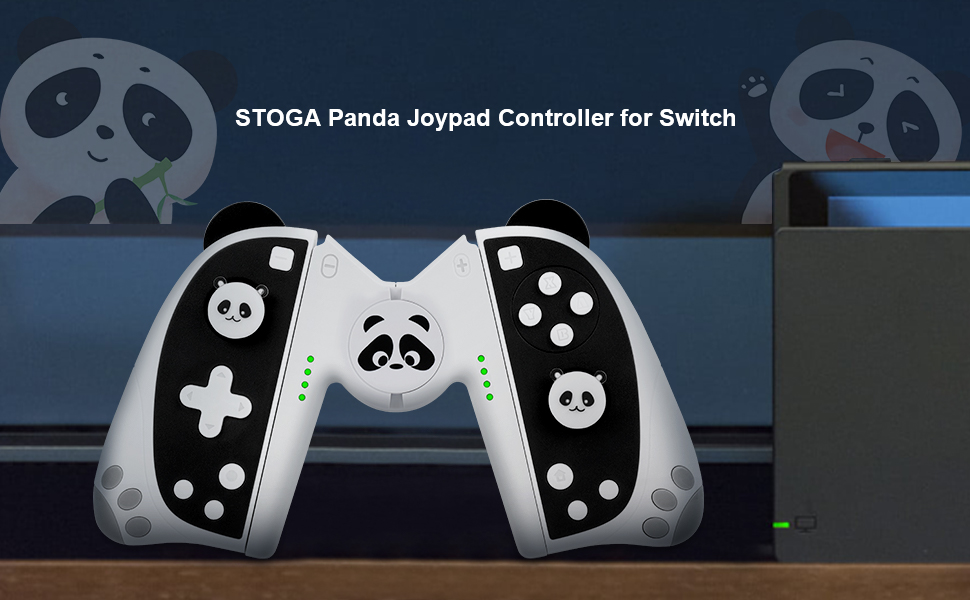 Providers of innovative game controllers, Shenzhen STOGA Technology Co., Ltd., announce the launch of their website and the new STOGA Panda Series Controller
The team at Shenzhen STOGA Technology Co., Ltd., popularly known as STOGA Games, has reiterated their commitment to providing gamers across the world with an amazing experience with the introduction of the STOGA Panda Series Controller. The controller offers a wide range of features that stand it out from similar products on the market.
The video gaming industry has witnessed tremendous growth over the years, as more brands continue to emerge to meet the needs of players. A recent report published by Global Industry Analysts Inc. put the size of the global video game market at US$156.8 Billion in 2020, with a projection that it will reach US$293.2 Billion by 2027. Controllers remain a major part of the gaming experience. Unfortunately, many of the available controllers do not effectively address the concerns of gamers, which is where STOGA Games is looking to make a difference with the launch of the STOGA Panda Series Controller.
The STOGA Panda Series Controller comes with Bluetooth functionality for quick pairing connection to the console. Other features of the controller include Six-Axis Somatosensory Sensors, 4 green monochromatic LED lights, motor vibration, automatic sleep mode, and a "Home" button to allow for a one-key wake-up function.
The controller is designed in line with the goal of STOGA to provide superior accessories and customizable gaming controllers for consoles and PCs, taking the experience to another level. Unlike its contemporaries, the STOGA Panda Series Controller offers a fantastic blend of style and functionality. The controller's unique panda-themed design is a standout feature while its shape makes it particularly easy to handle, allowing players to enjoy their favorite games as they compete against their opponents.
The STOGA Panda Series Controller will undoubtedly deliver a unique gaming experience to users. The launch of the device is also particularly timely, as it will make for a great gift away from the norm as the Holiday season approaches.
For more information about the Panda Series Controller and other products from STOGA, visit – https://stogagame.com/. STOGA can also be found across social media, including Facebook and Instagram.
About Shenzhen STOGA Technology Co., Ltd
Shenzhen STOGA Technology Co., Ltd, otherwise known as STOGA Games was founded with the primary goal of helping gaming enthusiasts have an amazing experience competing with their friends and loved ones. The company specializes in developing exceptional controllers and gaming gadgets created with "out of this world" craftsmanship to offer a mix of quality and sleekness.
Media Contact
Company Name: Shenzhen STOGA Technology Co., Ltd.
Contact Person: HUIMIN JIN
Email: Send Email
Country: China
Website: https://stogagame.com/product/panda-joypad-controller-for-switch-stoga-panda-series-controller/