Michael Bans Set To Launch The EVO Pro Smartwatch On Indiegogo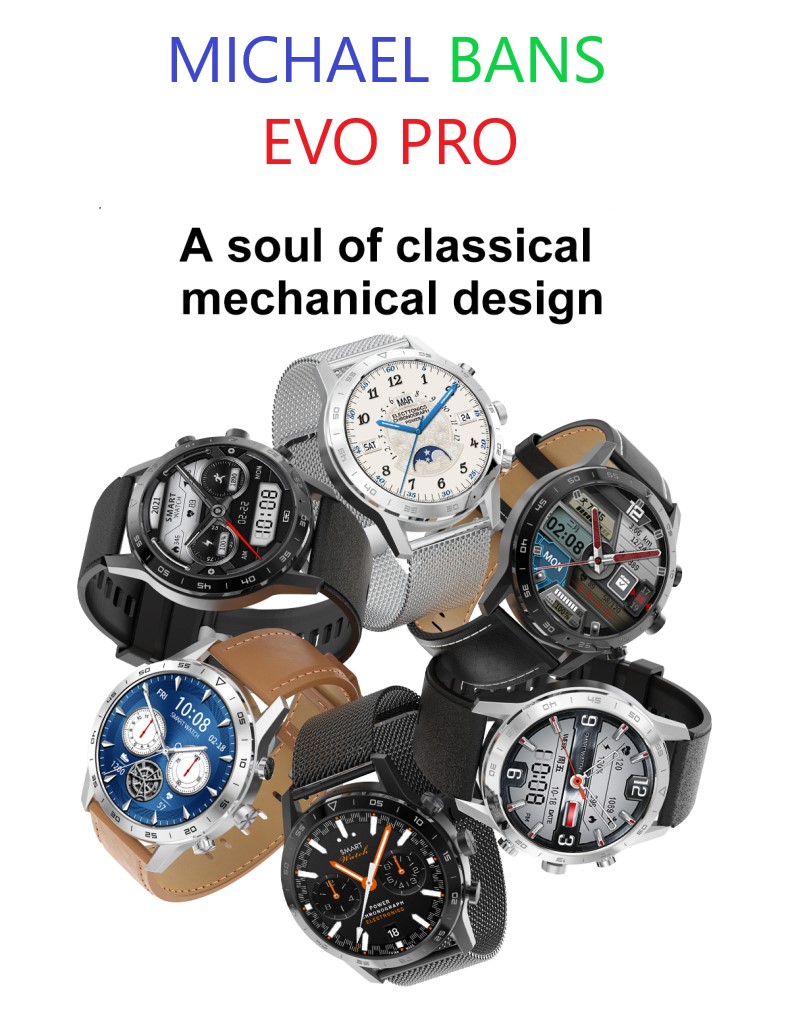 Innovative lifestyle brand, Michael Bans, set to launch a crowdfunding campaign for the Michael Bans EVO Pro series.
The Michael Bans brand is set to challenge the status quo in the global smartwatch industry as the company announces plans to launch a crowdfunding campaign on Indiegogo for the upcoming release of the Michael Bans EVO Pro series. The Michael Bans EVO series offers a wide range of features with a minimalist design to deliver an amazing blend of prestige and functionality to users.
There has been a steady increase in the demand for smart devices. A recent report by MarketWatch.com put the value of the global smartwatch market at $48.14 billion in 2018, with a projection that it will hit $130.55 billion by 2024. However, Michael Bans is looking to take the experience a notch higher with the launch of the Evo Series Smart Watch.
The user-friendly smartwatch is created to keep users updated in today's fast-paced digital world, with functionalities that allow users to monitor their health and daily activities. The goal of Michael Bans with the Evo series is to enable users to embrace work-life balance with relative ease, creating a "perfect" watch to meet their varying needs.
The Indiegogo campaign will allow early birds to enjoy up to 50% off the original price and of course, be one of the first persons to get the amazing product.
For more information about the smartwatch and other products from the Michael Bans team, visit – https://michaelbans.in/. Michael Bans can also be found across social media, including Facebook, Twitter, and Instagram.
Media Contact
Contact Person: Michael Bans
Email: Send Email
State: Delaware
Country: United States
Website: www.michaelbans.in