Usmile Ranked As One Of The Providers Of Best Teeth Whitening Products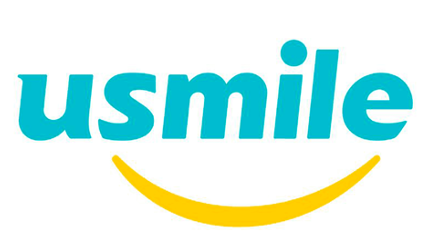 The global teeth whitening market has evolved over the years, thanks to the emergence of different solutions to meet the diverse needs of consumers. Consequently, the market has grown tremendously in the past decade, with a report by Mordor Intelligence putting the value of the global teeth whitening industry at $6,140.75 million in 2020, with a projection that it will reach $8,207.2 million in 2026.
It has become even more difficult for people to select the most suitable whitening products, with hundreds of teeth whitening tools available in the market. Despite the amazing growth of the market amidst the influx of several brands, some names have stood out for delivering an amazing experience to customers, thanks to their unique combination of relative affordability and quality, with brands like Oral B, Philips, and usmile practically leading the way, especially for their electric toothbrush.
"When wanting to whiten your teeth, you should definitely do some research regarding what type of products you'd be putting into your mouth," explains Marianna M. Weiner, DDS, of Brooklyn-based Envy Smile. She also highlighted hydrogen peroxide as the most important ingredient to consider when choosing a product. "This is the most powerful whitening agent that breaks down into chemicals that are okay to ingest such as water and oxygen," explains Dr. Weiner.
The dentist also suggested some chemicals to avoid due to their effect on oral health, mentioning the likes of polyethylene glycol, sodium hydroxide, diethanolamine, ammonium hydroxide, and alcohol. "Alcohol is especially problematic because it dries out our gums and mouth leaving us without saliva to protect us," Dr. Weiner said.
Best Teeth Whitening Products
GLO Science GLO Brilliant Deluxe Teeth Whitening Device Kit
The product has been rightly described as the overall best by experts in different parts of the world, thanks to its range of features and benefits. Some of the features that have endeared the product to millions of people worldwide include hydrogen peroxide, auto turn-off, and user-friendliness with an application time of only 8 minutes. Created by one of the top aesthetic dentists in New York City, the FDA-registered utilizes LED lights and warm heat to brighten teeth while undoing the daily damage on pearly whites.
Crest 3D White Whitestrips Whitening Kit
Crest 3D White Whitestrips is popularly described as the best budget whitening product, continuing the tradition of Crest Whitestrips to revolutionize the at-home teeth whitening experience. Initially introduced in 2000, the system has gone through several updates, with the company using the latest science and technology to create products to meet the needs of customers. The strips are coated in hydrogen peroxide, immediately targeting stains during one-hour treatment sessions.
According to the brand, it is recommended that customers use the Whitestrips for 10 consecutive days to undo the damage done for five years, transforming discolored teeth into pearly whites. One of the major features of the product is the "no-slip" grip that allows users to drink liquids during sessions without worrying about compromising their treatment.
Zimba Teeth Whitening Strips
The experienced dentist, Dr. Weiner, endorsed Zimba Teeth Whitening Strips, describing it as "the best product for anyone with sensitive teeth and gums." "This comes with 28 strips that are gentle enough for any level of sensitivity," she said.
Unlike other products with icky, medicinal taste, the Zimba Teeth Whitening Strips are infused with natural flavors, including icy fresh mint or coconut oil, making the session even more palatable.
AuraGlow Teeth Whitening Kit
The kit is an LED-powered gadget with five bulbs to speed up the whitening process and a built-in timer with a beeper to monitor sessions. The AuraGlow Teeth Whitening Kit also includes two syringes filled with enough dental-grade carbamide peroxide, which is a combination of hydrogen peroxide and urea, for over 20 treatments and a handy carrying case. According to the makers of the product, visible results are guaranteed after just one treatment, with several dental experts confirming its effectiveness.
AURAGLOW Teeth Whitening Pen
Whitening pens have become increasingly popular in recent times, allowing users to brighten up their smiles on the go, with their pocket-friendliness and easy application endearing them to users. The pen is filled with 15 applications of the similarly powerful carbamide peroxide gel used in AuraGlow's wildly popular Teeth Whitening Kit and can be used twice daily. It also has a stylish casing to allow users to keep track of what is left of the product.
Usmile Electric Toothbrushes
The list will be incomplete without a mention of the revolutionary electric toothbrush brand, usmile. The company offers a wide range of products that have practically challenged the status quo over the years. Usmile has a fantastic catalog, featuring premium quality electric toothbrushes such as the P1 Sonic toothbrush, Y1s electric toothbrush, U3 Micro Bubble ultrasonic, and U2C Sonic electric toothbrush.
For more information about usmile and the products offered, visit https://shop.usmile.com/
Media Contact
Company Name: Usmile Trading (HK) Co., Limited
Email: Send Email
Country: HongKong
Website: https://shop.usmile.com/