Hemant M Shah from Winnipeg Recalls Colourful History of Air Canada's Maple Leaf First Flight to Mumbai
Even though the fleeting nature of time, the most beautiful moments last a lifetime. While the circumstances may have changed, the precious memory will never leave you. In fact, joyful moments that you have intensely experienced remain vivid.
While Cherishing the memory of Air Canada's first flight to India, which started in the year 1985-1986, Mr. Hemant Shah from Winnipeg, also known as Mr. India in Canada, recollects the instances that made him happy. He recalls saying the initial flight was Toronto-London-Bombay-Singapore. Guess what, it still smiles on me. It brings back past years of my life, years where Air Canada has been more than just an airline carrying me and millions like me from Canada to Mumbai.
My journey with Air Canada' started out of sheer curiosity then. India was a close economy with licence raj at that time when Air Canada launched its first operation to the country. Countless memories, happy, excited, energized you name it and I have an Air Canada's Mumbai flight and boarding pass in my collection to co-relate.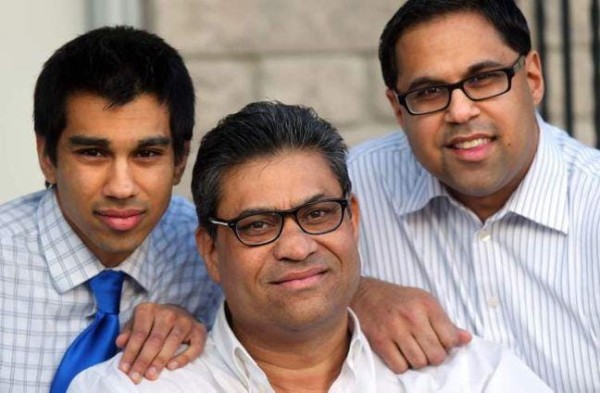 Remembering the first flight, Shah says, "Remembering memories warms you up from inside. I still remember the excitement of the passengers on that flight. People were busy capturing the scenery. Fascination and love are irrational. I was on that inaugural flight from Toronto to Bombay. It was a L1011 aircraft and the service offered at that time was first class, business class and economy class. It was really amazing service. In first-class, they used to serve hot breakfast in the morning before you reached London. From London to Bombay, it was around 11 hours' flight and they used to serve nice hot lunch and dinner and in between nice snacks before you arrived in Mumbai."
"In a person's lifetime there may be not more than half a dozen occasions that he can look back to in the certain knowledge that right then, at that moment, there was room for nothing but happiness in his heart. I remember going to India in 1986 with a trade mission led by former PM Joe Clark. There were almost 100 companies from across Canada participating in a 10-day big trade show in Delhi. It was during Canada Day. There was also a Canadian food festival, a Canadian film festival and a performance by CMP band. Canadian singer Liona Boyd also performed. We all travelled in an Air Canada flight, making it an amazing experience. Air Canada was the only airline in those days flying from Canada to India," he further added.
Mr. Shah says as the flag carrier of Canada and the largest airline based in the country, Air Canada has a rich history that spans over eight decades. What started as fascination, curiousness became a comfort zone, a habit. But he feels disconcerted with the discontinuation of the Canada to Mumbai flight.
Expressing concern Mr. Shah shares I feel a little upset because I wonder when Air Canada will start its operations to Mumbai again. It was a comfort zone for many passengers in the sky. Away from everything, Air Canada became a comfortable home for many.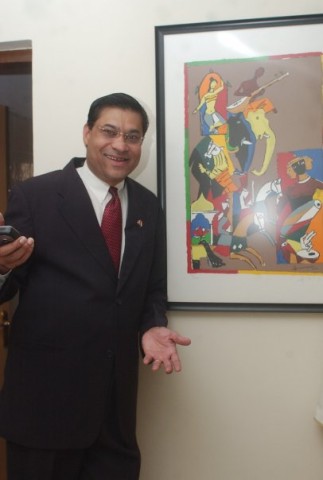 He shares various grounds to commence the operations again. It is the financial capital of India and also Mumbai is India's entertainment capital and home to Bollywood. It is one of the most prolific centers of film production in the world. Mumbai has long been one of India's foremost centers for arts and culture, being one of the biggest sites of the country's theatre scene in the 19th and early-20th centuries. I want to have a flight to Mumbai and then the second destination should be Ahmedabad. There are lots of immigrants from western India in Canada. If you have the right marketing strategy and the right planning, the Mumbai route will go full with the cream of the crowd in the business class. Along with being India's most populous city, Mumbai is also its wealthiest.
He questioned, why is Air Canada ignoring this destination? Air Canada has added three more flights to New Delhi, but what about Mumbai? Is Air Canada getting the right advice from its marketing team? What is the issue? Like me, many must be cherishing the memory of Air Canada's first operation to Mumbai. Today, they are looking forward to having a regular Air Canada flight to Mumbai.
Mr. Shah giving his suggestion stated that for Air Canada, this is the time to ponder and consider Mumbai not just as another destination but for its value from the business viewpoint. There are many passengers from Mumbai who travel to and from Canada regularly. Air Canada must think strategically about the opportunity and develop its marketing plan for flights to Mumbai. Having Air Canada once again flying to Mumbai will be a breath of fresh air.
Shah says for many passengers it leaves memories of unadulterated care and a firm promise of delivering safely to the destination. It may be goodbye for now, but everyone wants to see Canada to Mumbai flight again.
Media Contact
Contact Person: Hemant M Shah
Email: Send Email
Phone: +1 (204) 229-5445
Country: Canada
Website: https://www.youtube.com/channel/UCKY0W8D7wIMYWeR7F-5K_IQ