NFT On-Chain: FOIL Offline NFT Auction with NFT documentary and VIP ticket sold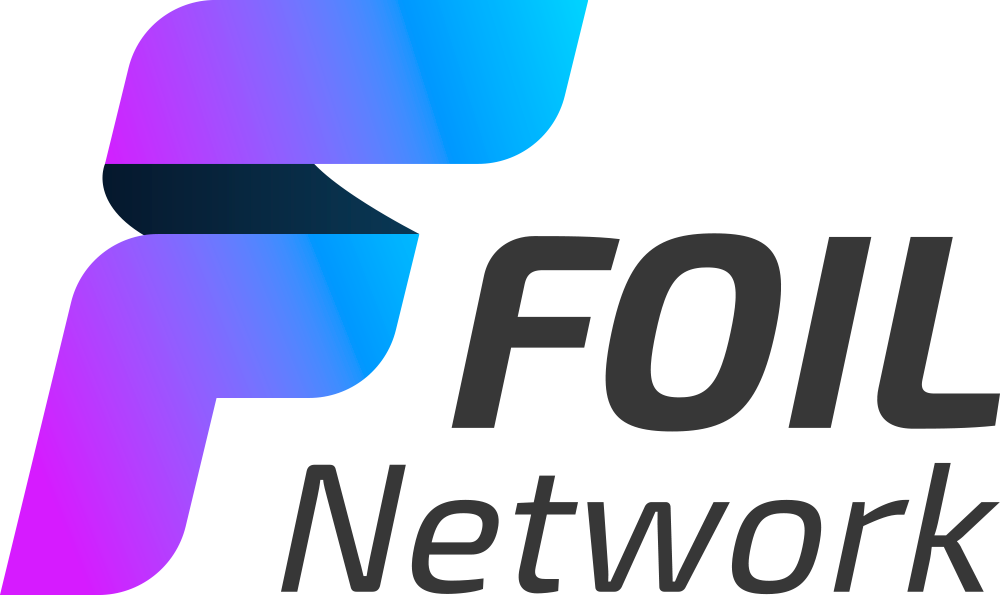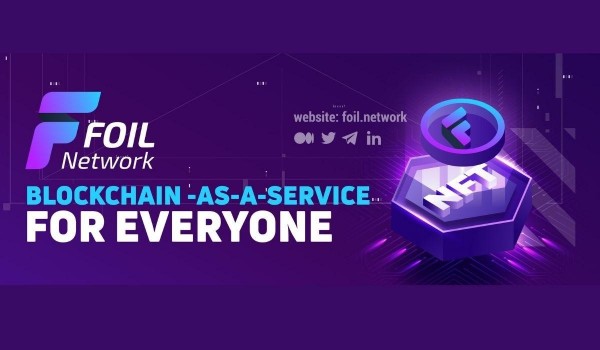 This year has sparked into a booming NFT market. While many NFT marketplaces appear, the NFT market already became a multi-billion industry with over $2.5 billion in NFT sales, but the technology behind the NFT is still catching up with the global NFT revolution.
The current emerging issue of the NFT is simple. Where the NFT content is actually stored and what happens if it's altered off the chain?
Foil Network have developed the solution of this problem by building the Pure NFT standard, where a non-fungible token contains the immutable data on-chain. The media content is not moved somewhere or stored on third-party servers. This makes it not possible to have the NFT token altered in any way or damaged on the blockchain. NFT can't be replicated because of the authorship verification, or completely lost. It's stored on-chain forever.
Foil introduced the Pure NFT technology as a functional blockchain-as-a-Service platform and the introduction was the primary goal of the private NFT auction event, held in Moscow, Russia.
Foil Network held an offline auction downtown Moscow on July 15, 2021, in cooperation with Prometheus Crypto community, gathering NFT artists and collectors into a private event of uncensored digital art. The NFT auction was held in "Looking Rooms" space, located right next to the Kremlin.
The event involved many artists and media bloggers, representing their NFT works for the first time. The Russia's and world-famous top caricature artist, Sergey Elkin, a famous blogger, Ruslan Sokolovskiy, musicians like Outkast band and "Hohlov Sabatovskiy", an online education platform. Hohlov Sabatovskiy created the documentary movie about NFT artists and influencers from Russia, unveiling the most important know-how from the top NFT communities and artists of Russian NFT scene.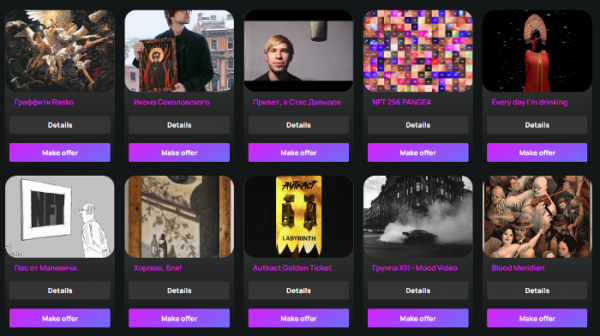 The lots in the offline NFT auction combined different NFT art as comics illustrations, paintings, digital icons, vip tickets and collectibles from famous social media bloggers. The most crowded collaboration involved NFT256, a group NFT art masterpiece built by 256 artists. A third NFT dedicated to the portrait series, called "Pangea" this NFT involved all NFT256 artists who created a portrait made out of 256 combined digital artworks.
The "Golden VIP Ticket" of Outkast, has been sold as NFT for over $13,000 USD and included a collectible all-inclusive VIP ticket with special extra digital content from world-famous miniature sculptor Salavat Fidai, who had past cooperation with US top artists like Justin Bieber. The NFT ticket also included a signed CD by the Outkast band and Salavat Fidai himself and 4 VIP passes to all future concerts and events of the Outkast.
A brilliant NFT art called "Catching up with Malevich" was created by Sergey Elkin, a Russian caricaturist and architect, recognized and works of whom are regularly seen by millions of top newspaper and magazine readers. The genius and simple representation of Malevich in terms of seeing the NFT art, has impressed the collectors as well as the crowd, making everyone feel like Malevich created the first NFT many years before the computer technologies, just by making his genius "Square".
A documentary called "NFT – The Art of Selling Art" was the first ever NFT-produced film. This documentary, made by an education platform, is about NFT art and explains how it is possible to sell any art over the NFT marketplaces. The NFT market, described by NFT artists and activists, such as Brickspacer, ARK and other emerging digital artists groups from Russia .
The documentary movie was sold for over $13,500 US along with the verified authenticity and broadcasting license right in the crypto asset, a non-fungible token.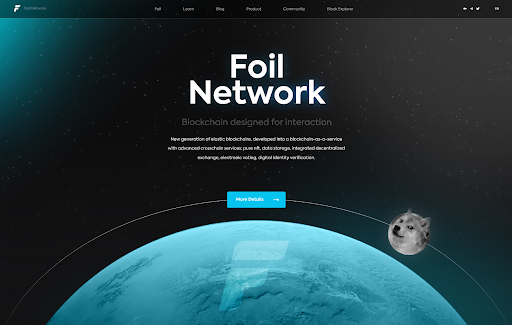 NFT tokens as an emerging 'art' and real representation of physical value and even finance instruments are now a solid part of the crypto community. Just like art impacts the evolution of society and development of any civilization, NFT changes the way we look at digital art and physical values. The NFT market cap is growing non-stop and as the year 2021 has proven, the 2021 annual sales volumes are making it's records, exceeding the initial growth of Bitcoin or Ethereum markets in just 3 years since the invention.
The pandemia and the lockdowns have caused a more rapid growth of understanding the art value, just by seeing it. Digital representation of art is the way to enjoy masterpieces and collect art without leaving home. NFTs are having their highest demand and interest, as collectors and speculators spend over $200 million on an array of NFT-based artwork in July.
Foil Network, a Blockchain-as-a-Service elastic platform with integrated on-chain NFT Marketplace with NFT crypto wallet and on-chain NFT storage. FOIL will continue delivering the brilliancy of the Pure NFT, compared to regular hash-linked NFT assets. The elastic blockchain plan on integration of NFT storage and standard into various NFT Marketplaces and to support NFT artists, to help them mint on-chain NFTs, with NFT media content stored in a single crypto asset.
Foil Web Wallet is not just a crypto wallet and fully capable application with integrated DeFi, DEX and NFT services. FOIL Web Wallet users can create (or 'mint') NFTs, trade on the NFT marketplace and hop into the NFT staking over defi. Centralized NFT marketplaces are just not right for distributed ledger technology, a decentralized space, being forced into centralized entities.
FOIL offers a unique cross-chain technology with full support of the integrated cryptos like Bitcoin, Litecoin, Dogecoin and Dash. For example Dogecoin can be used to buy and sell NFTs over the Marketplace, in order to widen the range of defi services for Dogecoin community, including earning $FOIL in Dogecoin and NFT staking.
Foil Blockchain continues to expand their services and offer the Pure NFT integration for NFT Marketplaces with full support of the NFT storage and on-chain KYC services. Following a successful initial private seed round, the FOIL chain is ready to be deployed on third-party platforms and $FOIL native digital units attract a lot of crowd due to the unique solution and technologies behind the elastic blockchain.
Find out more about Pure NFT Offline Auction event and how it shown how solve emerging NFT problems of the growing NFT market in the dedicated NFT auction article:
https://foilteam.medium.com/first-private-offline-nft-auction-d1f6f032b7e5?source=user_profile———0—————————-
Media Contact
Company Name: Foil Network
Contact Person: Joseph P
Email: Send Email
Country: Spain
Website: https://foil.network